Turn A Dead Chest Freezer Into A Miniature Root Cellar
4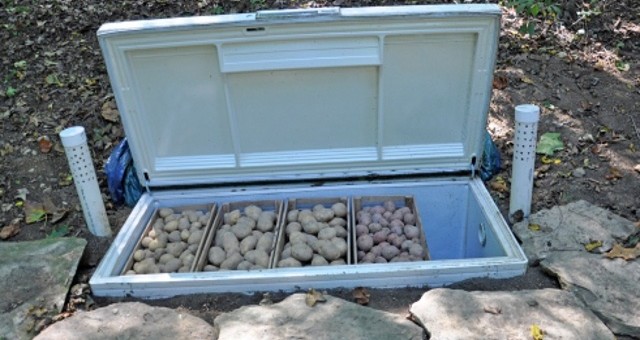 "We had a bumper crop of potatoes last year.
After freezing them (as fries, casseroles, etc), canning some, and giving over 200 lbs away, we needed a reliable way to store the rest.
The goal was to have enough potatoes stored to take us through to the next harvest… and possibly never to have to buy potatoes again.  We didn't have a basement or root cellar (or time/funds to build a full-blown root cellar), so we had to get creative.
Clyde remembered his dad talking about burying old chest freezers for over wintering vegetables and we decided to give it a try. His sister's freezer had recently died and so was recruited for the job…"